Hurry! Only one Spot Remaining!
FIRST ANNUAL DOS CHALLENGE
Archery Competition and Hog Hunt
Cost: $200
When: August 1st, 2nd, & 3rd
Where: Dos Plumas Hunting Ranch Trent, Tx
Includes: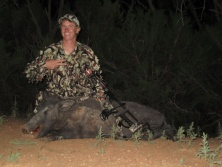 2 Nights Lodging
1 Hog Any Size
Entry Into All Archery Contests
Archery Contests Includes:
20 Shot 3D Course
20-50 Yard Shots
10 Shot Long Range/ Moving Targets 50+ Yard Shots
Steel hog Challenge -- 2 Shots at Varying Yardage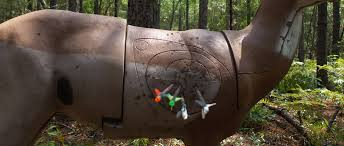 Archery Golf - 3 Rounds
One Round In A Techno Hunt System
Prizes:
1st Place- Free Hog Hunt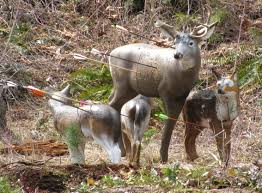 2nd Place- 50% Off Hog Hunt
3rd Place- 25% Off Hog Hunt
+ Archery Prizes For 4th- 6th
12 minimum entries and a max of 16 to make up the 2014 Dos Challenge. Scores from all the contests will be added with the weight of the hog harvested to determine winners. All hunts will be conducted over baited roads, spot and stalk style.
Feel free to give Brice Blancet a call if you have any questions.

806-778-5949
Texas Hog Hunting
Home of the $350 Hog Hunt Special
Quality Rifle and Bow hunts with Absolutely
NO Kill or Trophy Fees of Any Kind
Rams and hogs can be hunted year-round, therefore, offering hunters opportunities to get out and test their skills any time of the year!
Also included in your hunt is lodging in our new lodge now available. Our lodge has two private rooms for those who like to travel with their spouses or young children, and a common sleeping area, two baths and a fully stocked kitchen. A skinning facility and cooler box is also available to all our hunters. At the end of the day, our hunters are encouraged to sit on the front porch and watch the colorful west Texas sunset and at night, everyone is invited to sit around the fire ring and tell a few hunting stories.
Where we treat you like family … not a number
Every hunter can tailor their hunt according to their specific needs but when you hunt at Dos Plumas Ranch … All you need is your weapon to hunt!
We do everything possible to insure our hunters have shooting opportunities. In order to do that, we run feed routes with the ranch truck only. This keeps any excess traffic to a minimum. Hunters are dropped off at their quad pods or blinds in the ranch truck so the animals do not note anything out of the ordinary.
We tell everyone "Our success depends on your success." By the time you leave our ranch, you'll know how much effort we put into trying to make your hunt a successful hunt and how much we appreciate your business. If you're still not convinced to hunt with us, check out testimonials from our past hunters.
Dos Plumas Hunting Ranch is located 30 miles west of Abilene on the edge of the Edward's Plateau west Texas.
Call 806-778-5949 or e-mail for details.

We accept Visa and MasterCard

Texas Whitetail Hunting Packages for 2013!!
The 'Working Mans Ranch' is Family Owned and Operated
Dos Plumas Hunting Ranch is geared towards the working man or woman and offers affordable, quality rifle and bow hunts with absolutely no kill or trophy fees of any kind. Our ranch in northwest Texas is located 30 miles west of Abilene, Texas in the thick cedar rolling hills on the edge of the Edward's Plateau. We offer a variety of hunting packages that can be individually tailored to meet every hunter's needs.
Check out our hunting packages
for:
Texas Ram And Wild Hog Hunts
Wild Feral Hogs
Rams — Angora, Black Hawaiian,
Four Horned Goat, Texas Doll, Painted Desert, Barbadoe or Corsican